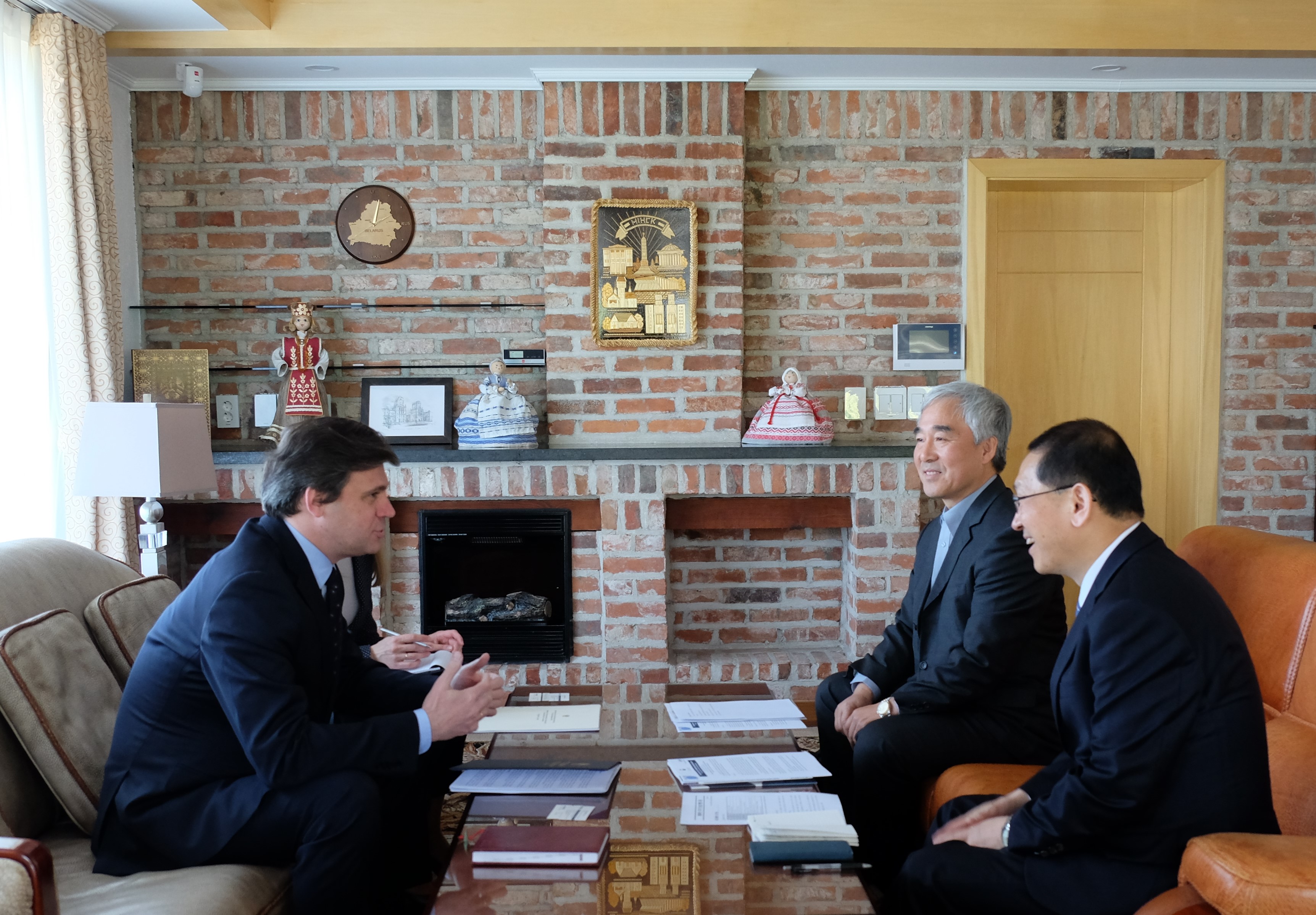 Оn April 17, 2019 H.E. Mr. Andrei Popkov, Ambassador Extraordinary and Plenipotentiary of the Republic of Belarus to the Republic of Korea met Mr. Kim Chang-Gil, President of Korea Rural Economic Institute (KREI).
Since its establishment in 1978, KREI, has led the development of agriculture, rural areas, and the food industry as a think tank for agricultural policy in the Republic of Korea.
Mr. Andrei Popkov highlighted the current state and main priorities for the development of the agriculture and biotechnology, foodstuff production and agricultural machinery in Belarus.
Mr. Kim Chang-Gil stressed that KREI has paid special attention to the research activities on the agricultural and related sectors in Eurasian countries for the last several years.
The sides discussed the prospects of cooperation between Belarusian scientific and research institutes and KREI in different areas of agriculture and food production industry, as well as in agrarian economic sciences.