Оn November 22, 2018 H.E. Mr. Andrei Popkov, Ambassador Extraordinary and Plenipotentiary of the Republic of Belarus to the Republic of Korea took part at Song-Eum Medical & Pharmaceutical Award Ceremony.
Numerous presidents and CEOs of research institutes, hospitals, medical centers, pharmaceutical companies, as well as professors and journalists attended the ceremony.
In his speech H.E. Mr. Andrei Popkov emphasized the prospects of cooperation between Belarus and Korea in the pharmaceutical sector and expressed hopes for successful implementation of the joint project between «Belmedpreparaty» (Belarus) and «Dongsung Pharmaceutical» (Korea).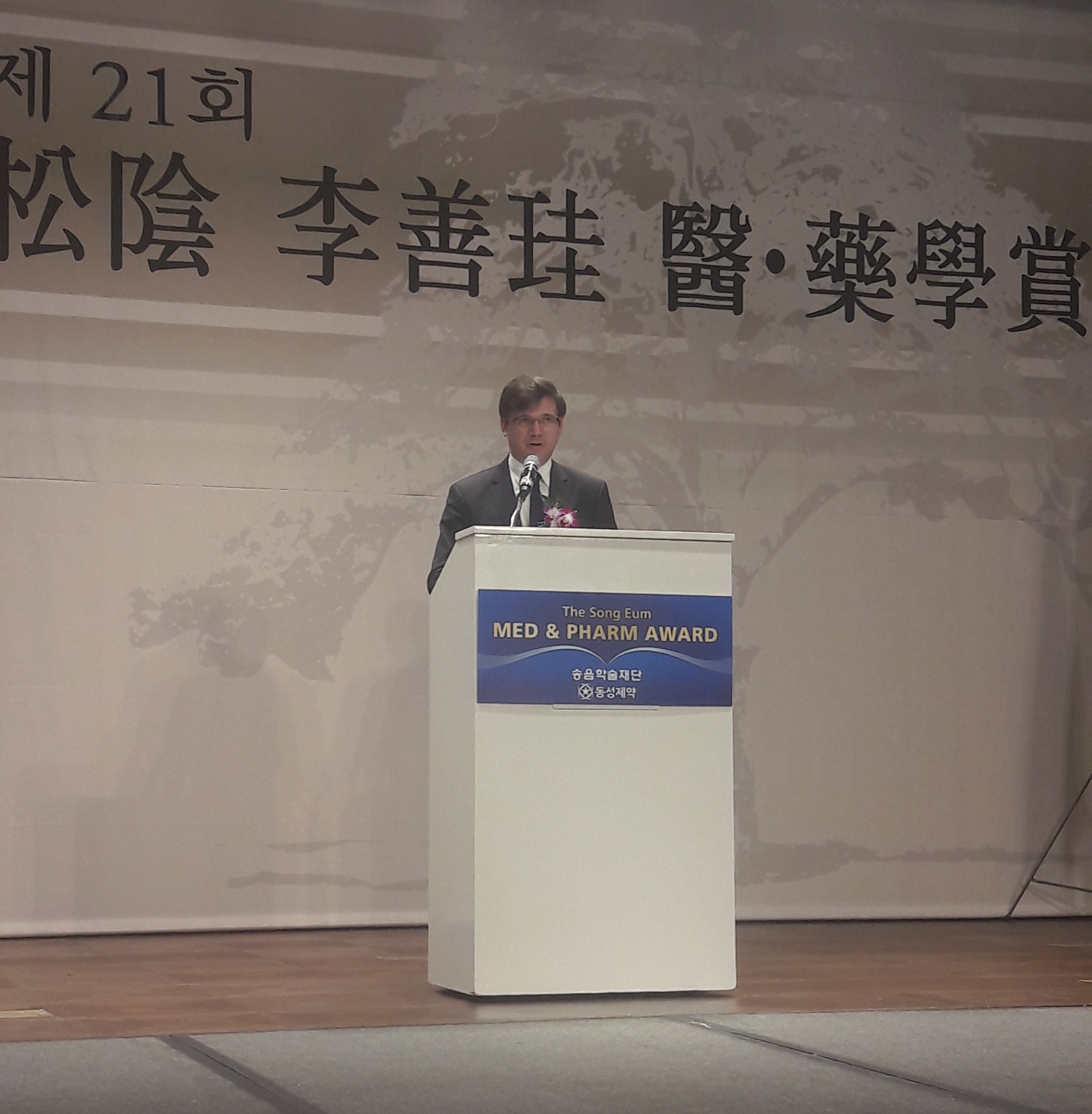 This year Mr. Pavel Kohovets, Director-General of «Belmedpreparaty», one of the leading Belarusian pharmaceutical enterprises was awarded for development of Photolon, original medicine for photodynamic therapy of oncological diseases.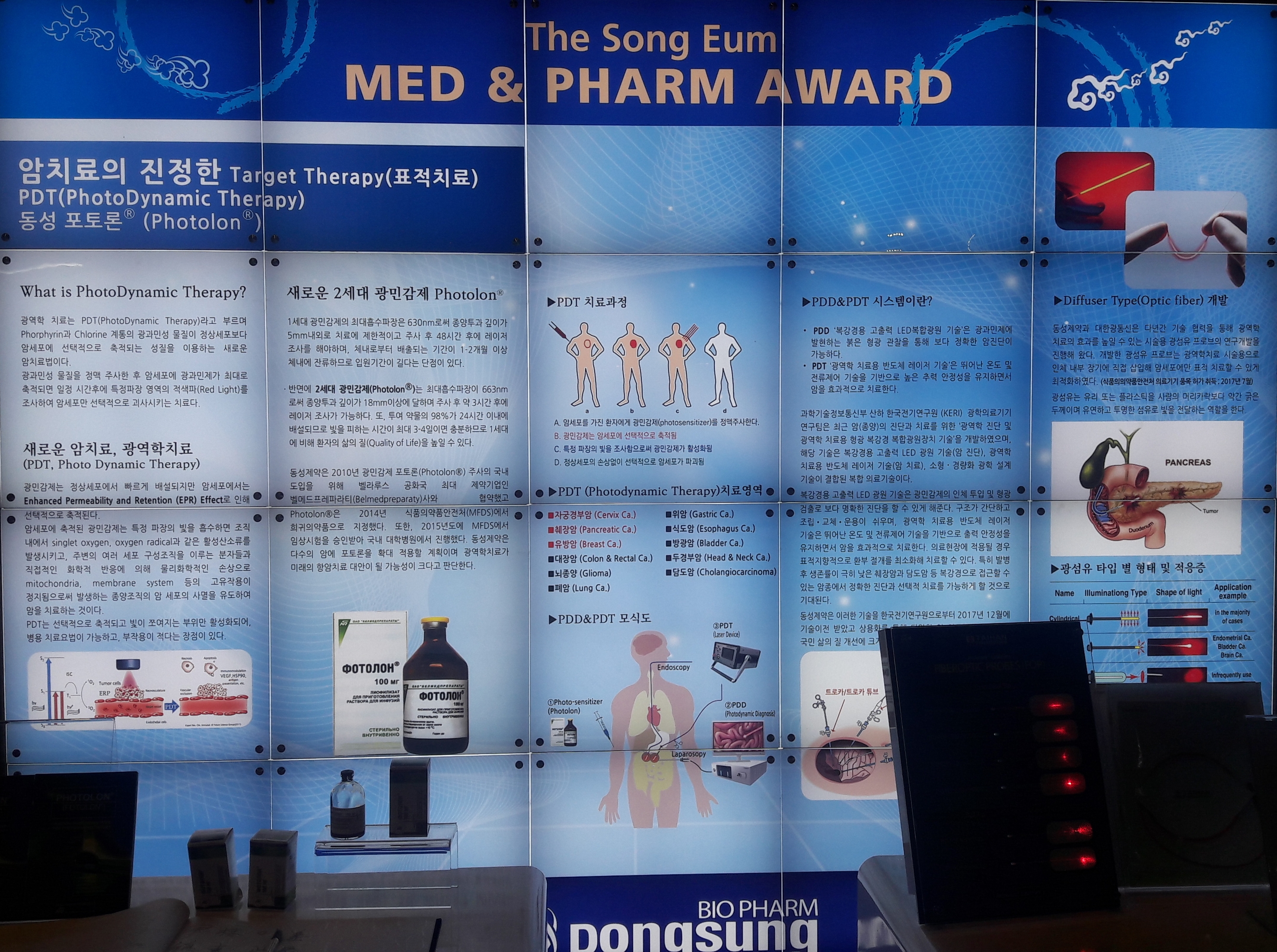 During the ceremony Ambassador of the Republic of Belarus met several medical and pharmaceutical executives and professors in order to discuss the ways to establish and to develop cooperation with the Belarusian counterparts.