Оn September 3, 2019 H.E. Mr. Andrei Popkov, Ambassador Extraordinary and Plenipotentiary of the Republic of Belarus to the Republic of Korea and other Belarusian delegates participated in the GICC 2019 in InterContinental Seoul COEX.
GICC has been annually organized since 2013 by the International Contractors Association of Korea (ICAK) with the support and participation of the Ministry of Land, Infrastructure & Transport of the Republic of Korea (MOLIT) and the Ministry of Foreign Affairs of the Republic of Korea (MOFA).
Belavtodor Development Strategy was presented during the session dedicated to the Transportation & Urban Planning.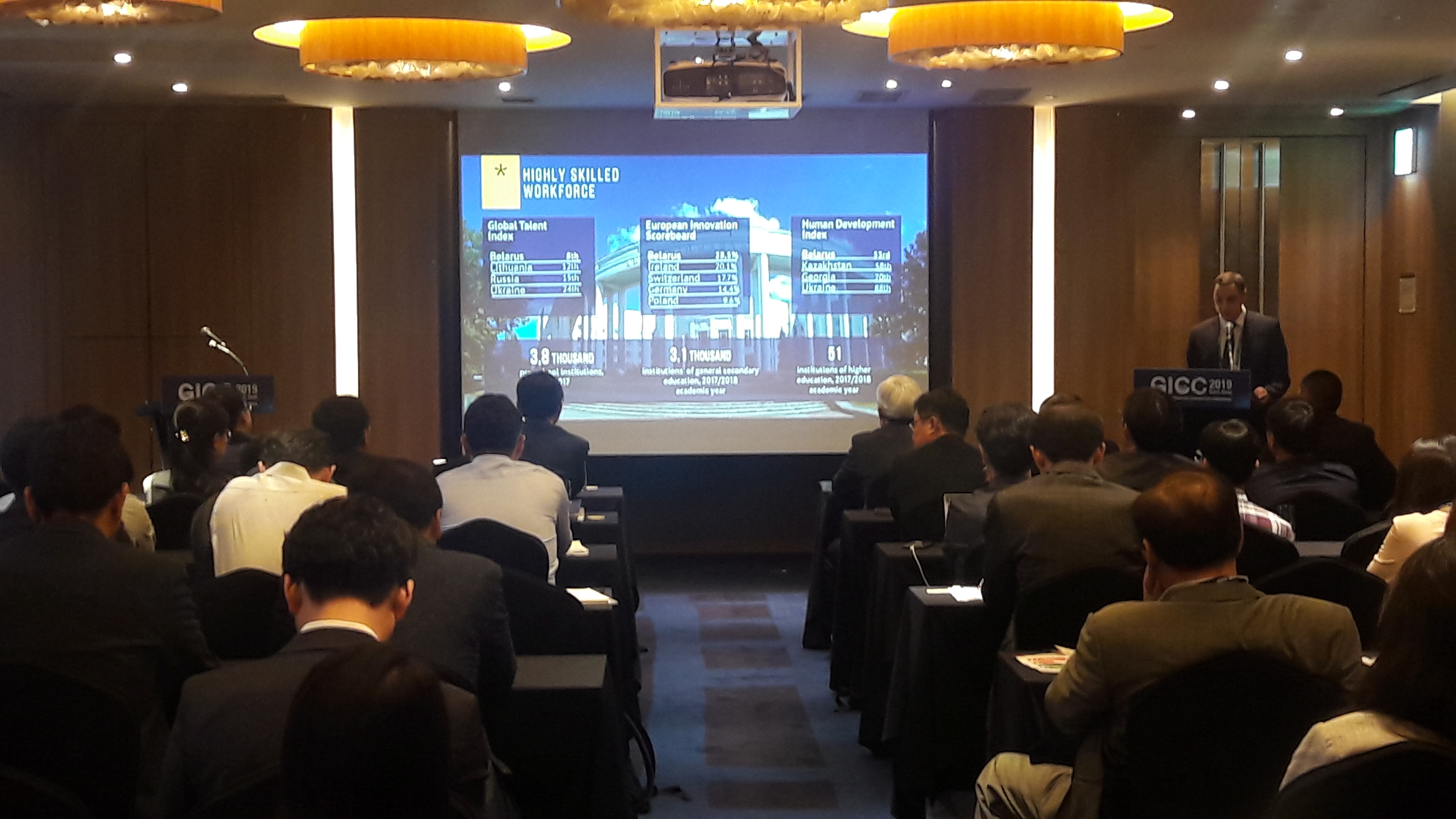 The representative of the National Agency of Investment and Privatization introduced the main benefits for foreign investors to invest in Belarus within the Seminar on PPP Projects in CIS.