On March 19-20, 2018, Ambassador Extraordinary and Plenipotentiary of the Republic of Belarus in the Republic of Korea A.Popkov took part in the seminar "Northern Economic Policy 2.0. Forming Peaceful and Prosperous Northern Economic Community", organized by the Korean Institute for International Economic Policy in cooperation with the Presidential Committee on Northern Economic Cooperation.
The participants of the seminar held a discussion on the main strategies and prospects for the implementation of the new Korean administration's initiative to develop economic cooperation with the states of the Eurasian region "to the north of Korea."
In his presentation Ambassador A.Popkov noted the importance to pay attention to the development of relations with all countries of the Eurasian region both within the framework of the Korean Northern Economic policy and within other regional blocks and initiatives. He also stressed the significance of joint projects in the areas of information and communication technologies, electronics, automotive industry, electric vehichles, energy, nano- and biotechnologies, robotics, pharmaceuticals, chemistry and petrochemistry, transport and logistics, as well as of promotion of business and person-to-person contacts by simplifying the travel procedures.
Special attention was drawn to the prospects of investments in technological cooperation with the Republic of Belarus and other EAEU member states, which is expected to create the basis for effective liberalization of bilateral and multilateral trade.
During the event Ambassador A.Popkov held meetings with Mr. Song Young Gil, the Chairman of the Presidential Committee on Northern Economic Cooperation, with Mr. Kim Young Ju, the Chairman of the Korea International Trade Association, as well as with the representatives of several research institutes. The parties discussed the state and prospects of Belarus-Korea relations and further promotion of cooperation in the areas of trade and economy, investment, science and technology.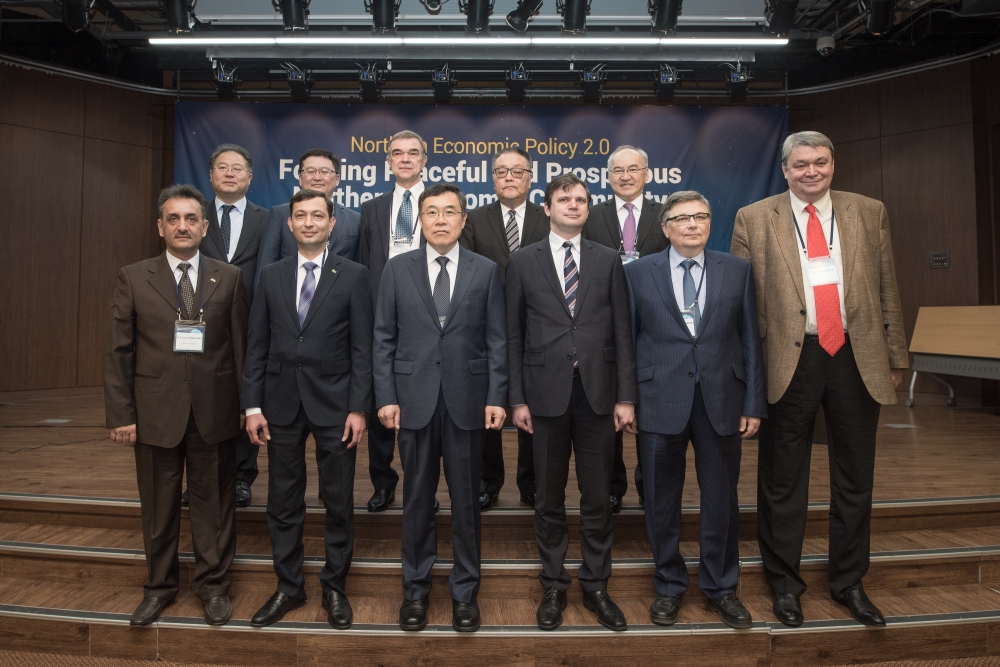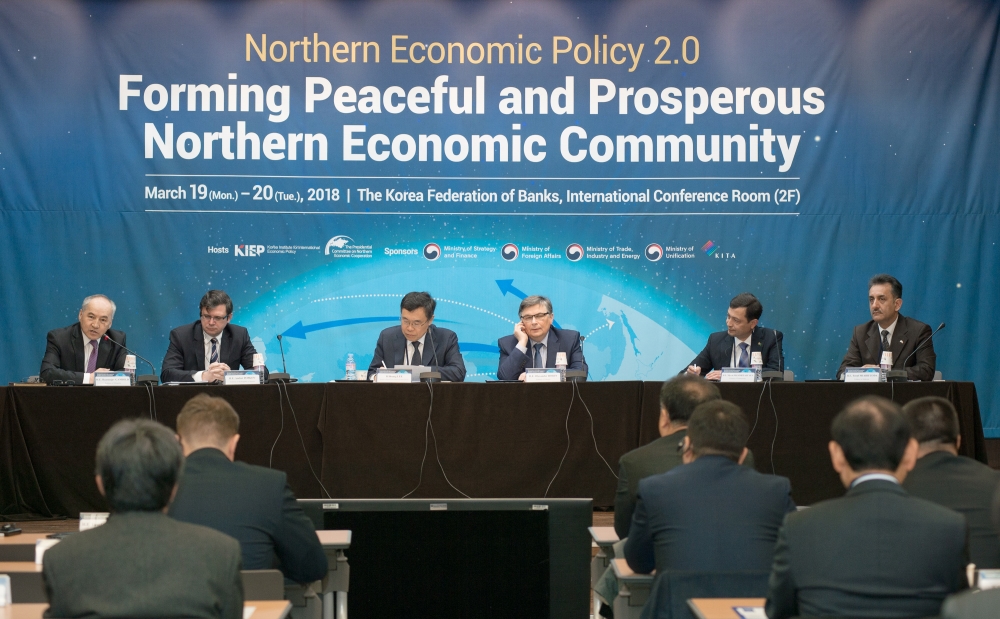 Photo courtesy of KIEP