Оn April 25, 2019 H.E. Mr. Andrei Popkov, Ambassador Extraordinary and Plenipotentiary of the Republic of Belarus to the Republic of Korea met Mr. Kwon Goohoon, Chairman of the Presidential Committee on Northern Economic Cooperation.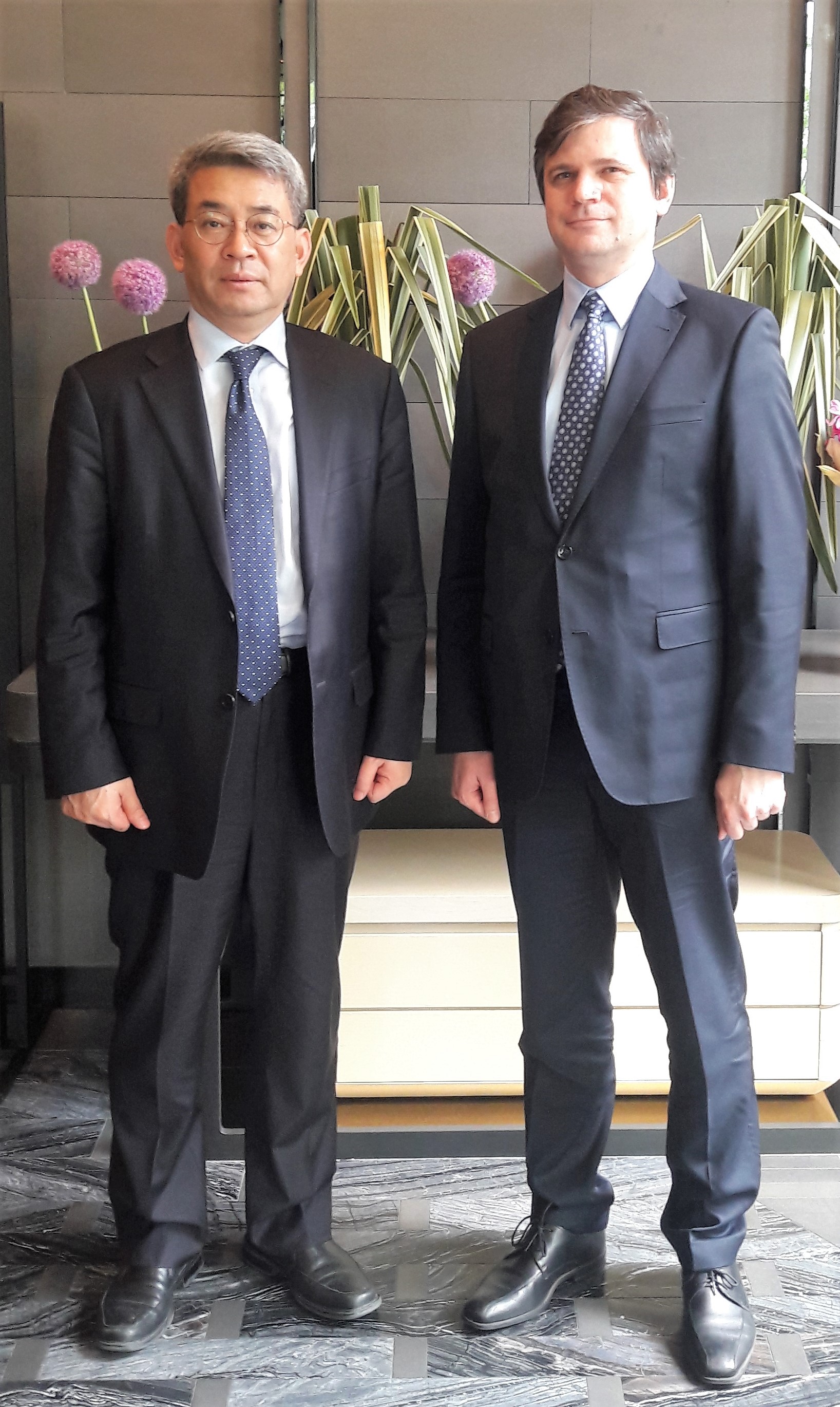 The Presidential Committee on Northern Economic Cooperation is a government agency directly responsible to the President of the Republic of Korea and charged with planning, implementing, and supporting the Korean government's New Northern Policy (cooperation with Eurasian countries).
During the meeting the sides discussed the main priorities for development of cooperation between the Republic of Belarus and the Republic of Korea in such areas as trade, investment, science and technology, IT-sector, digital economy, transportation and logistics and many others spheres of mutual interest. The sides also noted that the exchange of visits planned for 2019 will contribute to the political dialogue and further economic interaction between the two countries.