On May 21, 2018 Belarus – Korea Business Forum wash held in Minsk. The event was organized by the Belarusian Chamber of Commerce and Industry (BelCCI) and the Korea Importers Association (KOIMA) with the assistance from the Embassy of the Republic of Belarus in the Republic of Korea.
A Korean delegation headed by the Chairman of KOIMA Shin Myoung Jin took part in the forum. The delegation was composed of the top executives
of 11 Korean companies that are KOIMA members. Ambassador Extraordinary and Plenipotentiary of the Republic of Korea to the Republic of Belarus Kim Yong Ho delivered welcoming remarks to the participants.
The Belarusian side was represented by the Chairman of BelCCI Vladimir Ulakhovich, the Chairman of the Standing Commission of the Council of the Republic of the National Assembly of the Republic of Belarus Sergei Rakhmanov, the Deputy Chairman of the State Committee on Science and Technology of the Republic of Belarus Sergei Shcherbakov, the Deputy Minister of Industry of the Republic of Belarus Dmitry Korchik, as well as the representatives 50 Belarusian companies – manufacturers of high-tech products.
During the talks the Korean side expressed the interest in importing Belarusian IT products, chemicals, agricultural machinery, industrial and measuring equipment, products of light industry and food industry.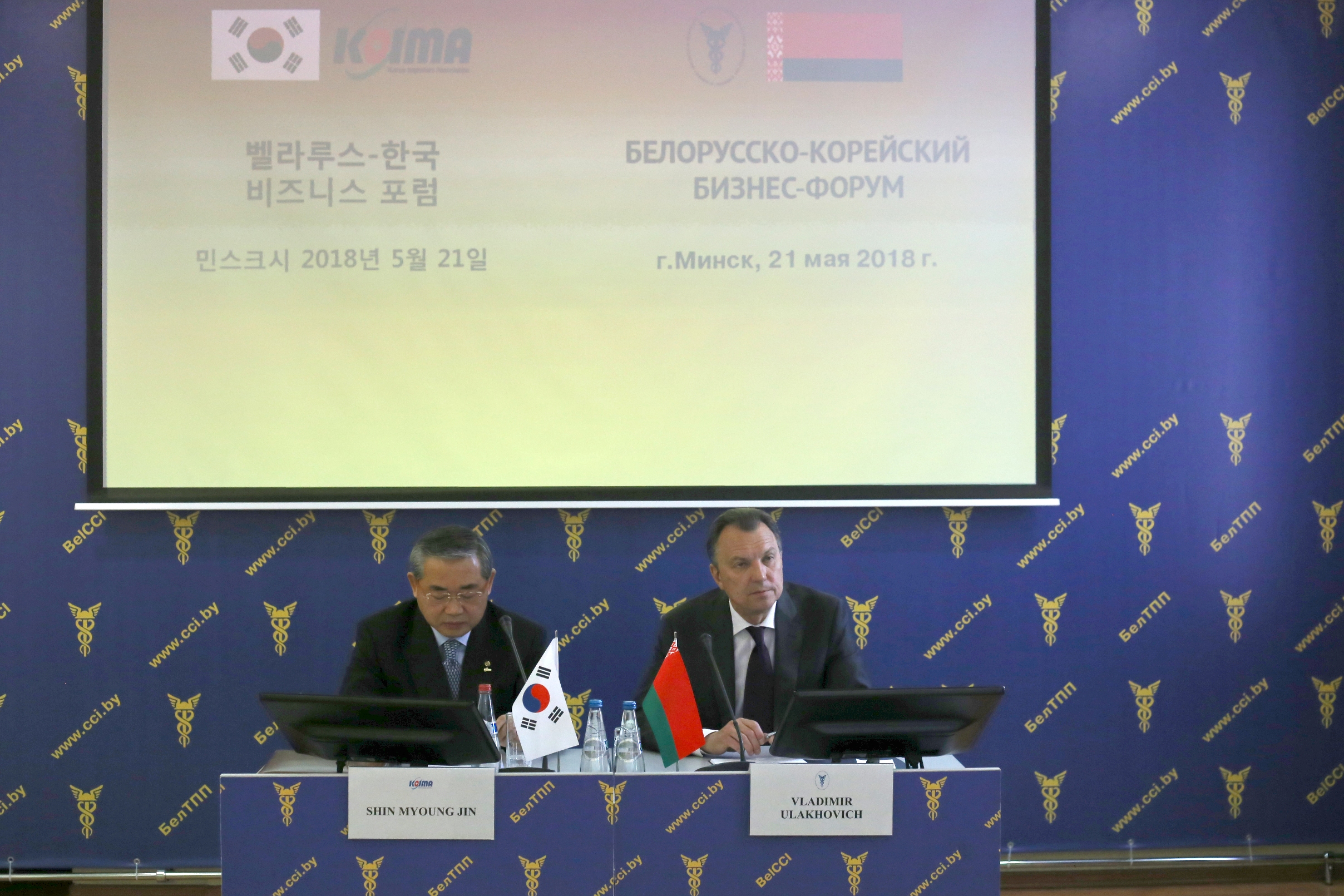 Photo courtesy of the Belarusian Chamber of Commerce and Industry