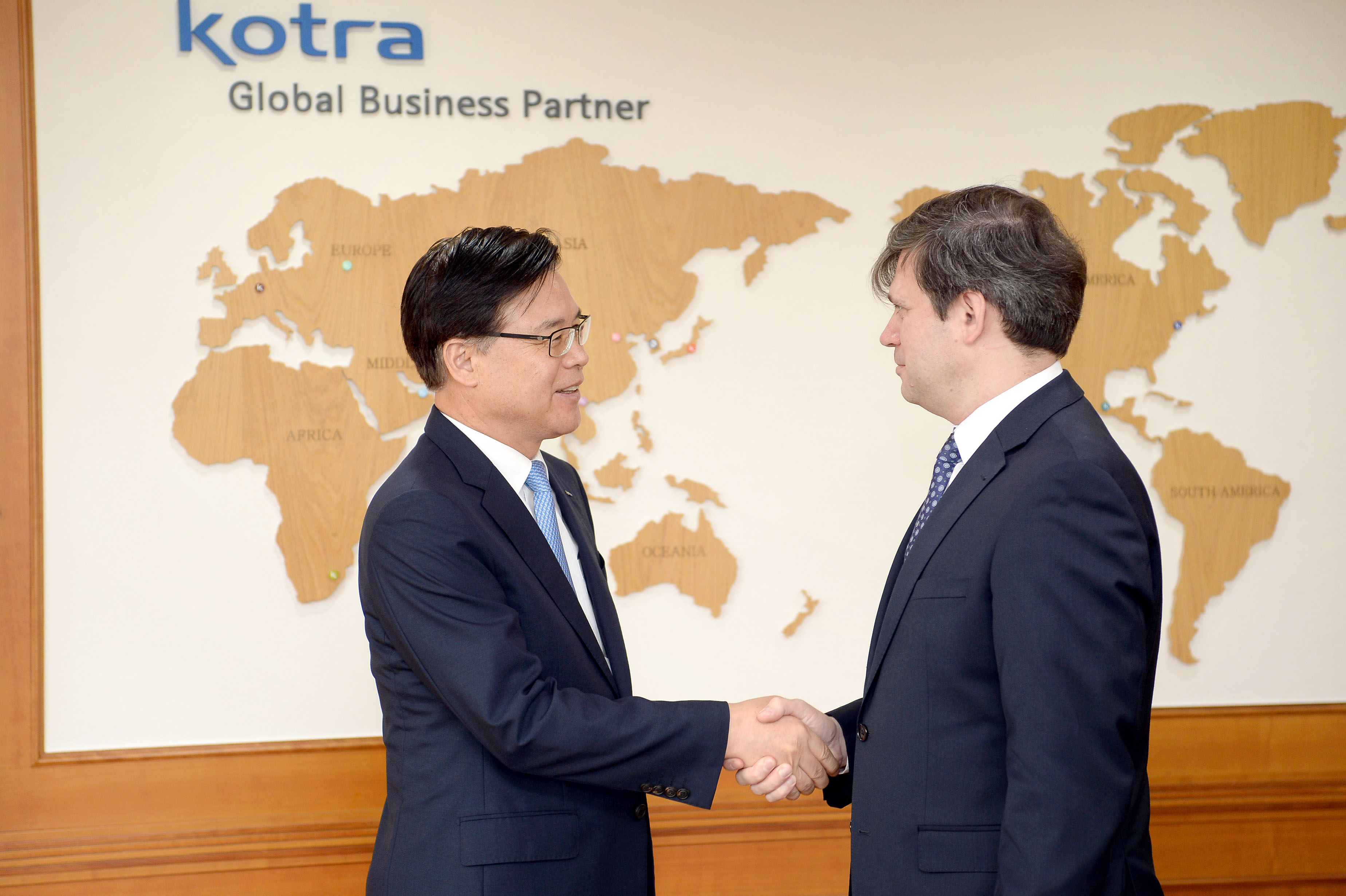 photo by KOTRA
Оn June 18, 2019 H.E. Mr. Andrei Popkov, Ambassador Extraordinary and Plenipotentiary of the Republic of Belarus to the Republic of Korea met H.E. Mr. Kwon Pyung-oh, President & CEO of Korea Trade-Investment Promotion Agency (KOTRA).
KOTRA is a non-profit organization under the Ministry of Trade, Industry and Energy of the Republic of Korea that provides trade promotion services and assistance in the field of investment and industrial technology cooperation between domestic and foreign companies.
The sides exchanged their views on the current economic cooperation between the two countries, including the outcomes of the most important bilateral business events that have been held for the last 5 years since KOTRA opened its office in Minsk in March 2014.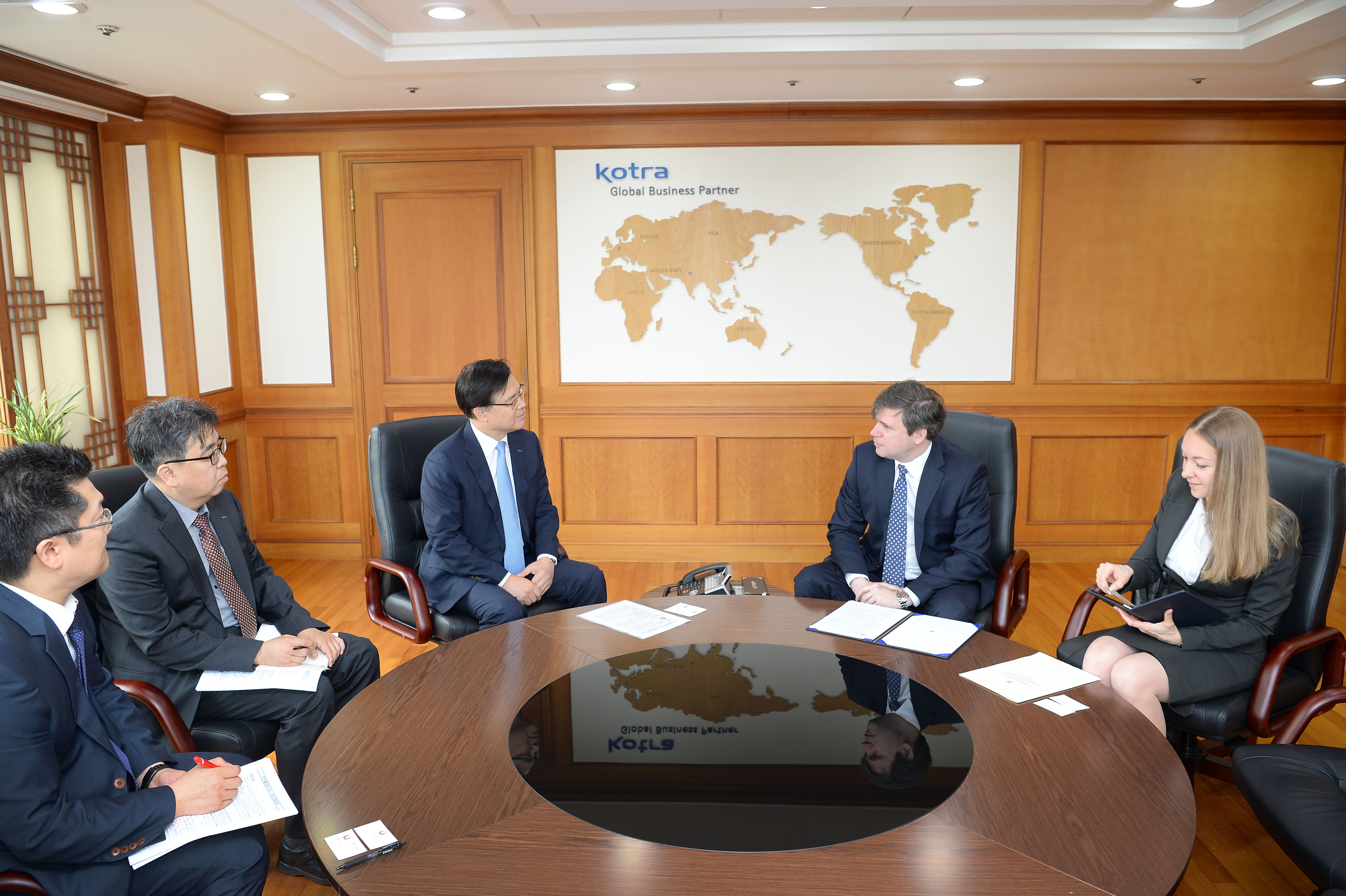 photo by KOTRA
Mr. Andrei Popkov noted the importance to stregnten direct ties between Belarusian and Korean counterparts in order to boost trade and investment activities, he proposed a number of exchange visits to explore business opportunities in both countries.
Mr. Kwon Pyung-oh made several suggestions how to enhance attractiveness of Belarus for Korean business communities.
The sides also discussed the further steps to promote bilateral economic cooperation.