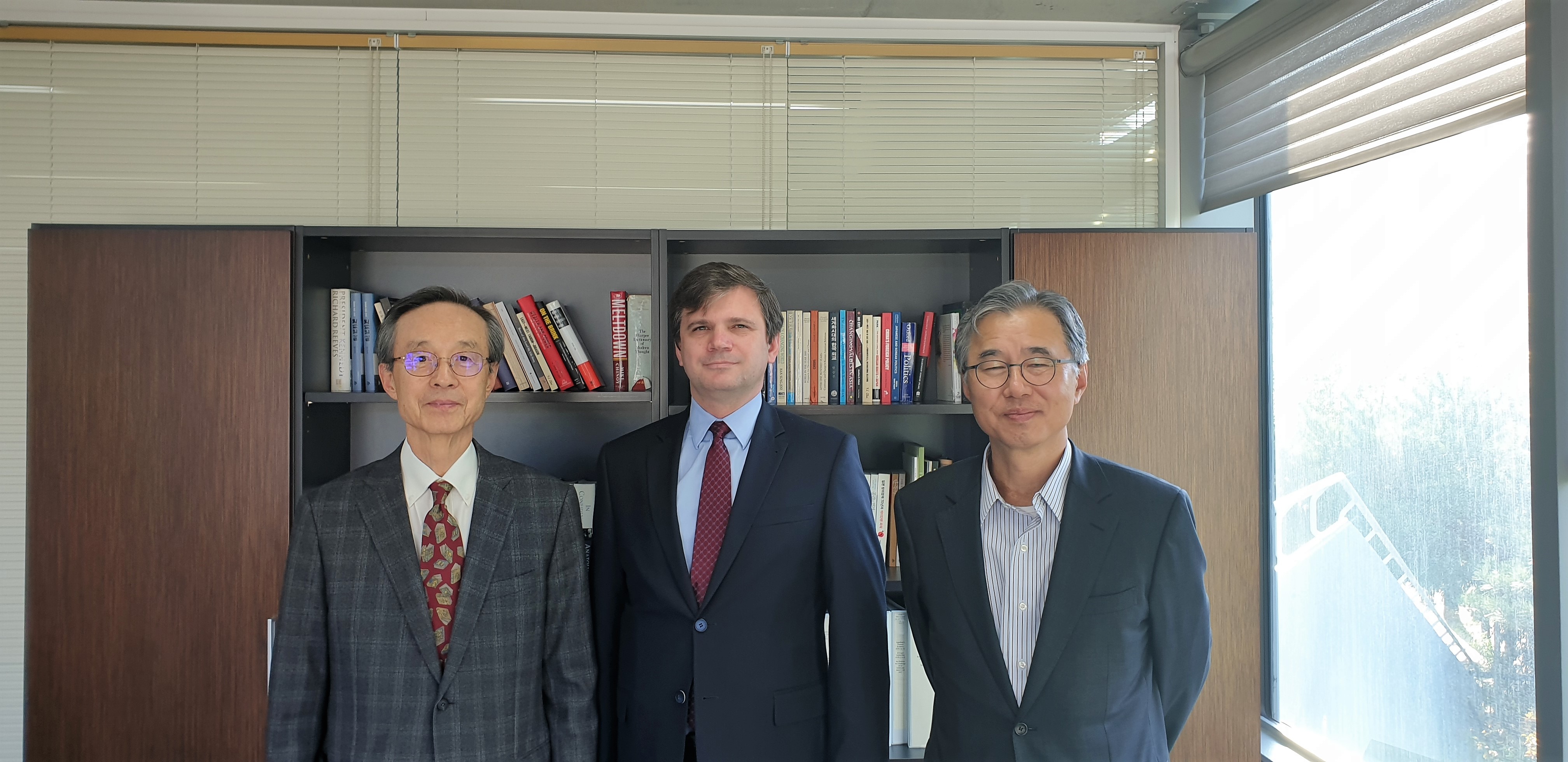 On October 17, 2019 H.E. Andrei Popkov, Ambassador Extraordinary and Plenipotentiary of the Republic of Belarus to the Republic of Korea, held a meeting with Mr. Han SungJoo, Chairman of the Asan Institute for Policy Studies. The meeting was attended by Mr. Choi Kang, Vice-President of the Asan Institute.
Asan Institute for Policy Studies is one of the major non-governmental think tanks in the Republic of Korea, founded in 2008. The Institute annually holds an international conference 'Asan Plenum', dedicated to pressing issues of international politics.
During the meeting the parties exchanged views on the most pressing topics of regional policy.
Ambassador A. Popkov and Chairman Han SungJoo discussed the prospects for developing cooperation between analytical and research centers of the two countries, the participation of experts in international conferences and fora organized in Belarus and Korea, as well as the holding of joint scientific and cultural events.