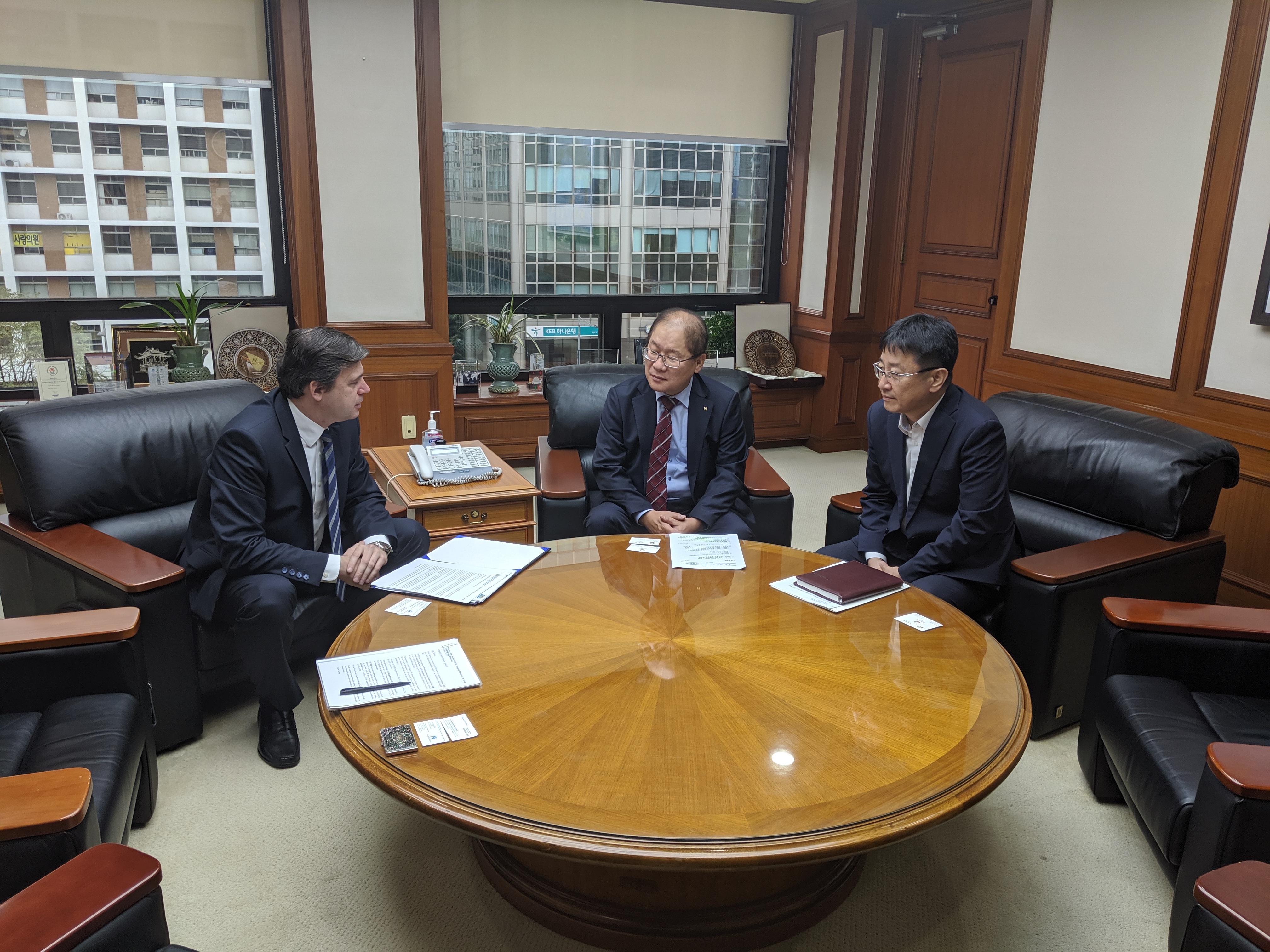 Оn October 23, 2019 H.E. Andrei Popkov, Ambassador Extraordinary and Plenipotentiary of the Republic of Belarus to the Republic of Korea met with Yang Hwan-joon, Executive Director of the Export-Import Bank of Korea.
Mr. Andrei Popkov highlighted the main recent economic achievements of the Republic of Belarus and expressed the interest of the Belarusian Side in further improvement of its position in the OECD country risks classification.
During the meeting the Sides discussed the prospects of cooperation in joint projects implementation between Belarusian and Korean interested stakeholders with the financial participation of Korea Eximbank.