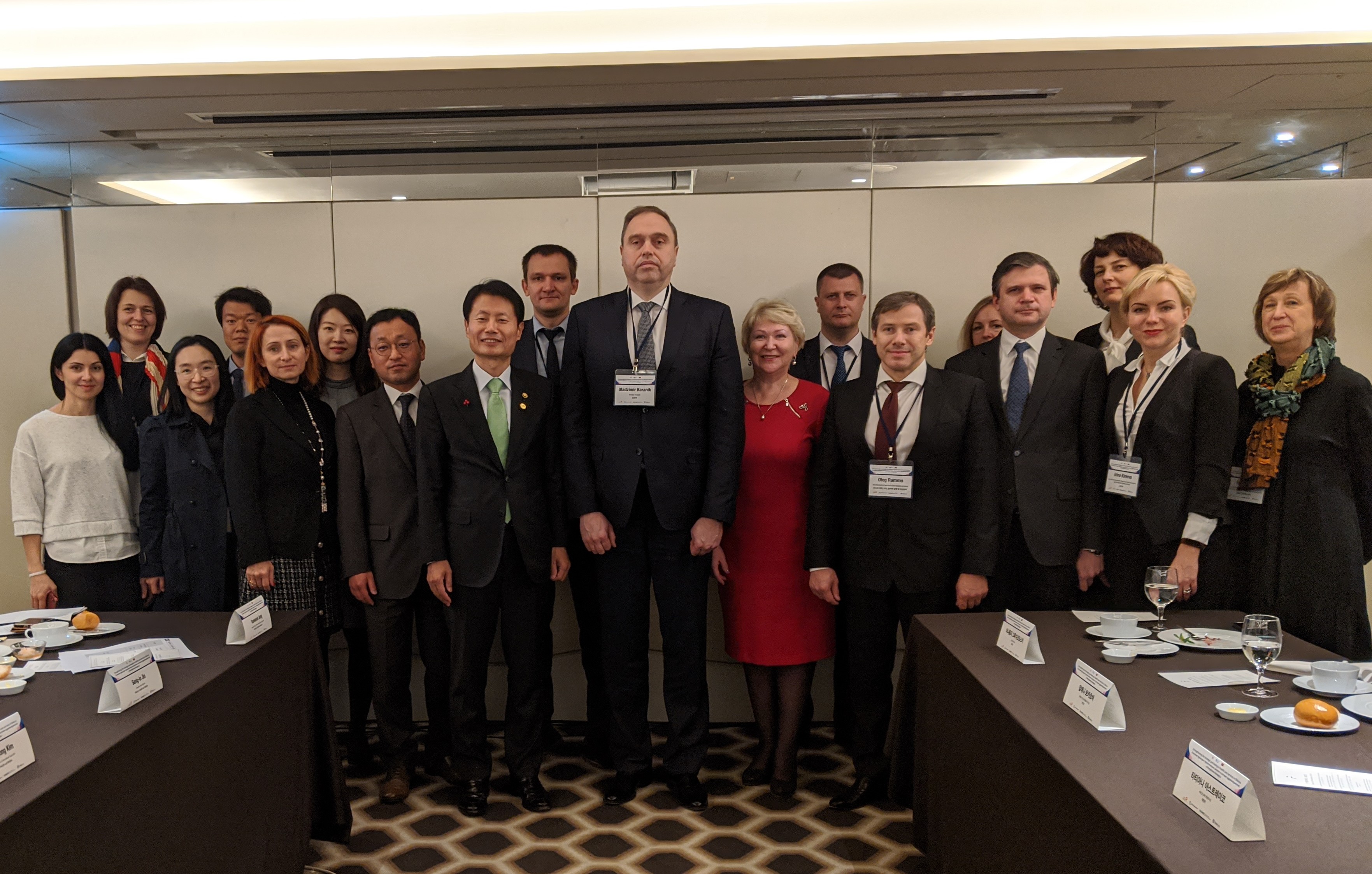 Оn November 26, 2019 H.E. Mr. Andrei Popkov, Ambassador Extraordinary and Plenipotentiary of the Republic of Belarus to the Republic of Korea participated in the meeting with Kim Ganglip, Vice Minister of Health and Welfare of the Republic of Korea.
The Korean Vice Minister greeted the Belarusian delegation headed by Mr. Uladzimir Karanik, Minister of Health of the Republic of Belarus, and expressed the interest of his Ministry to develop cooperation between the two countries in the area of Health and Welfare.
The Sides discussed the ways to strengthen bilateral ties including the prospects of participation in medical training programs, sharing experience, joint research activities and many other directions of mutually beneficial cooperation.
The Belarusian delegation is visiting the Republic of Korea on November 25 – 30, 2019 with a working visit to study Korean experience in health insurance and financing with the aim to improve service delivery in the health sector and to strengthen sustainability of health financing in Belarus.