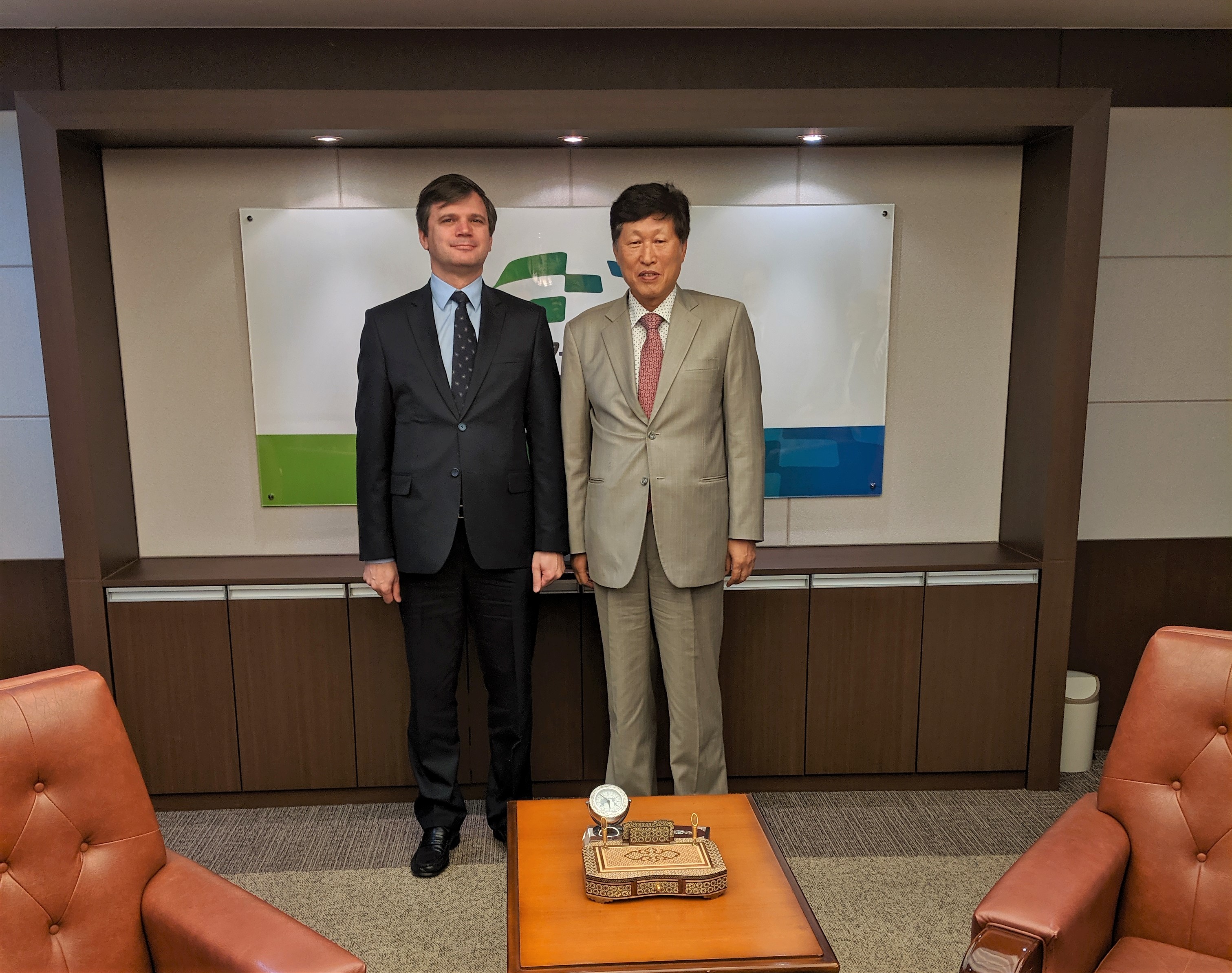 Оn October 14, 2019 H.E. Andrei Popkov, Ambassador Extraordinary and Plenipotentiary of the Republic of Belarus to the Republic of Korea met with Lee Kun-ki, Chairman of the International Contractors Association of Korea (ICAK).
ICAK was established in 1976 under the Ministry of Land, Infrastructure & Transport of the Republic of Korea (MOLIT) to represent the interests of Korean contractors in all matters relating to overseas construction and development activities.
During the meeting the Sides noted the growing interest that has been shown by the Korean contractors to the Belarusian market for the recent years.
Mr. Andrei Popkov welcomed the intention of the Korean companies to participate in the PPP project on reconstruction and maintenance of M-10 Highway as well as plant construction projects in Belarus. He also highlighted new infrastructure projects which could be announced in near future in order to attract the best Korean expertise, technologies and financing.
Belarus Ambassador invited the Korean Side to take part in the Belarus – Asia investment Forum to be held in Hong Kong on December 12, 2019 and other business promotion events.
Lee Kun-ki expressed his appreciation for the participation of the Belarusian Side in the Global Infrastructure Cooperation Conference (GICC) that took place in September 2019 in Seoul and promised to render the necessary assistance in establishing and expanding cooperation between the Belarusian Side and ICAK member companies, in particular on sub-contractor basis.